WELCOME
Welcome to Purdue University and our Master of Science in Athletic Training program!  Our nationally-recognized, student-focused program is designed to provide you with the knowledge, skills, and experiences necessary to succeed in the athletic training profession. We integrate didactic education and clinical experiences to prepare you across injury recognition, evaluation, diagnosis, rehabilitation and reconditioning, emergency care, and program administration. With graduates currently employed in every setting across the country and around the world, and at every level of sport we have a network of faculty, preceptors, alumni, and friends here to support you. We've been graduating athletic training students for more than 70 years and are still as passionate today about student education as we were then.  Come see what being a Boilermaker is all about!
Program Highlights:
Complete your master's degree in athletic training in two years.
Study under expert faculty-mentors who have ALL practiced clinically, have ALL received multiple teaching award, have ALL received the Most Distinguished Athletic Trainer Award from the National Athletic Trainers' Association, and who are ALL members of the Indiana Athletic Trainers' Association Hall of Fame.  
Work with specialized clinical preceptors who are recognized leaders in sports medicine and possess terminal degrees, specialty certifications, and/or multiple healthcare credentials. 
Be part of a program that traces its history to the beginning of the profession and who continues to provide service and leadership at the highest levels.
Participate in athletic training focused study abroad options to Ireland, China, and Japan as part of your plan of study throughout your undergraduate AND graduate studies.
Immersive clinical experiences of 36+ weeks as a graduate student.
Leave the program with multiple credentials making you more appealing in a competitive job market.
APPLICATIONS ARE NOW OPEN - APPLY TODAY TO START IN AUGUST 2024!
Please check out our Admissions page for more information and link to the application.
OPEN HOUSES - Come learn what it means to be a BOILERMAKER!
We invite anyone interested in learning more about our program to attend one of our upcoming virtual open houses.  You can meet faculty, learn about the program and how to apply, and get questions to any of your questions.  Here are our upcoming sessions:
If you would like to come to the Purdue - West Lafayette campus and visit us in-person, we've arranged two opportunities to do so: Saturday, September 30th or Saturday, October 21st, 2023.  The open house on September 30th will be held in conjunction with Purdue's Homecoming.  You can register to attend one of the in-person open houses here (Registration link).
If you're a high school student in West Lafayette or want to come and visit our campus, you can sign up for one of the many admissions events hosted through Purdue's College of Health and Human Sciences HERE.
If you are a current college student looking to visit West Lafayette and one of the above options doesn't work in your schedule, we would still be happy to host you on a one-on-one basis.  Please email Scott Lawrance, Director of Athletic Training Education to arrange a meeting.
ACCREDITATION
Purdue University is currently accredited by the Commission on Accreditation of Athletic Training Education (CAATE), 2001 K Street NW, Third Floor North, Washington DC 20006 USA.  The program is currently applying to the CAATE for a change in level of degree and is pending approval.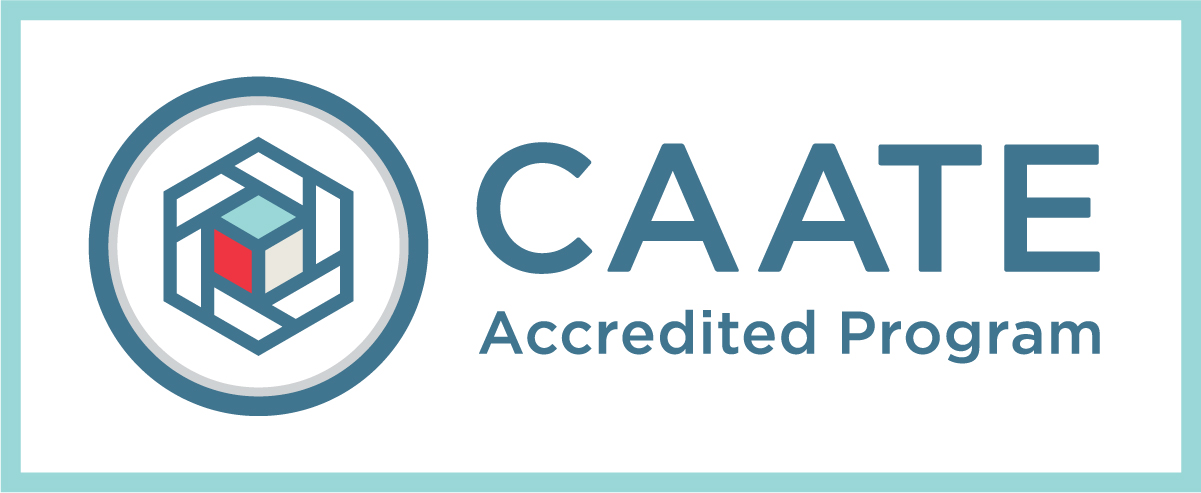 In compliance with U.S. Department of Education regulations 34 CFR 668.43 (a) (5) (v) and 34 CFR 668.43 (c) the Purdue Athletic Training program acknowledges the curriculum meets educational requirements for the Board of Certification (BOC) examination, recognized as the required examination for professional regulation in all states.  California does not currently regulate the Athletic Training profession.