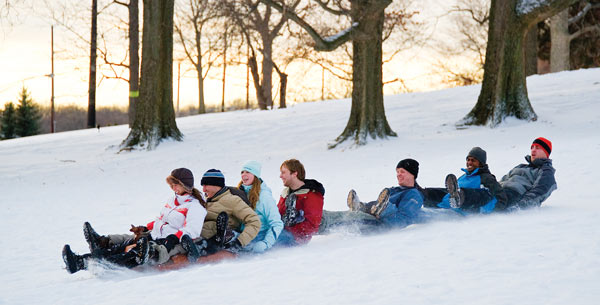 Dear Boilermaker,

You are invited to participate in Boiler Cold Rush (BCR) ! BCR is your new student orientation program that takes place the weekend before spring classes begin on Jan. 10, and we encourage all new students to sign up! BCR takes place on Jan. 7 and 8, 2022. Move-in takes place Jan. 5 and 6 for students living on campus with University Residences. We encourage students living off-campus to arrive on these days so you're here before the start of the program. 

Students who participate in BCR will:
Learn about campus traditions, Purdue culture and university resources.
Connect with other new students beginning in January. 
Learn how to be a successful Boilermaker while gaining direct guidance from current Purdue students. 
If you are a transfer student, you can expect to be placed in small groups with other new transfer students so you can connect with those who have similar experiences throughout the program. If you are an international student, you can expect to connect with other international students and hear directly from the International Students & Scholars (ISS) office throughout the program.

There is a $150 fee to participate in BCR for students living on campus, and a $200 fee to participate for those living off campus. This fee is not due until the first day of classes. Fee waivers are available for those experiencing financial hardships through a short application process. BCR registration and the waiver application is currently open on your New Student Task List in your myPurdue portal . All BCR participants will receive an email from their orientation leader with more information about the program a few days before it begins. 

If you have any questions, please reach out to us by emailing studentsuccess@purdue.edu . We look forward to being a part of your transition to Purdue University in just a few months. We cannot wait to meet you!

Orientation Programs