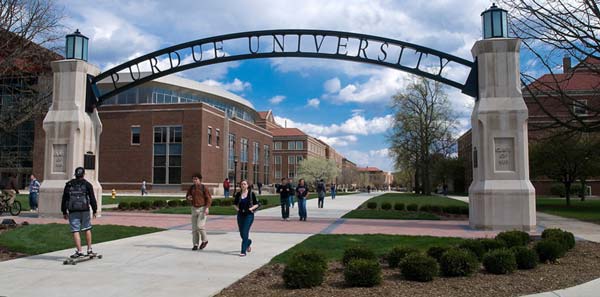 Welcome to our Purdue community!
Dear Boilermaker,

Purdue's Orientation Programs team is here to help you experience a successful academic and social transition to Purdue! We are excited to help make your introduction into the campus community as smooth as possible.
| | | |
| --- | --- | --- |
|   |   | Our Mission |
|   |   | To introduce and connect all new undergraduate students to Purdue through student- and staff-led academic and social programming, both on campus and virtual, to prepare them for their Purdue experience. |
|   |   | More About Orientation Programs |
Please read the following information carefully to learn a bit more about our programs, some of which are required as part of your transition this summer.



Virtual Student Transition, Advising and Registration (VSTAR)


VSTAR is our required online orientation program for all new undergraduate students. This program takes place in Brightspace, a system where you will see all of your course information each semester. VSTAR will guide you through campus resources and connect you to your academic advisor to plan courses so you can get started on the right track!

This program begins on May 10, 2021, and you will be automatically enrolled at no cost. You can complete VSTAR at any pace, but you must complete it and meet with your academic advisor by June 30, 2021. You will receive information about VSTAR closer to May.

Boiler Gold Rush (BGR)
This is our welcome week program for new all undergraduate first-year and transfer students. BGR takes place the week before Fall classes begin in August, and we encourage all new students to participate! You'll learn about campus traditions, Purdue culture and university resources. It's also a great way to make lasting friendships and learn how to be a successful Boilermaker while gaining direct guidance from current Purdue students. Transfer students will be placed with other new transfer students with similar journeys during the program to meet their unique needs.

There is a $320 fee to participate in BGR, and our office offers fee waivers for students with financial hardships.

BGR registration and the waiver application will open on March 1, 2021 on your New Student Task List in your myPurdue portal. More information about BGR will be emailed to students later this summer.



Boiler Gold Rush International (BGRi)


BGRi is our new international student welcome week specifically designed to meet incoming international students' unique needs. This year, BGRi will take place the same week as BGR in August leading up to the start of fall classes. International students are eligible to register for BGRi at no additional cost, after registering for BGR. Domestic students who believe they may benefit from international student specific programming may opt-in to participate in BGRi as well.

International parents and families are invited to participate in the International Parents Welcome virtual program by the International Students & Scholars office that takes place the same week. Registration for BGRi and the International Parents Welcome will open on March 1, 2021 on your New Student Task List in your myPurdue portal. More information about BGRi will be emailed to students later this summer.



Pre-Arrival Homework


This online course facilitated through Brightspace introduces students to a wide variety of topics in an effort to engage all students in this content prior to the start of their first term. All new students are required to complete Pre-Arrival Homework prior to the start of fall classes. Pre-Arrival Homework will open in July 2021. You'll learn more about how to access these modules later this summer.



Protect Purdue


This year, although the purpose of Boiler Gold Rush and Boiler Gold Rush International will remain the same, there will be necessary modifications made to support Protect Purdue. Please begin to familiarize yourself with the Protect Purdue rules and expectations, including the Protect Purdue Pledge and other campus health and safety requirements before you arrive on campus.

Make Progress on your New Student Task List
As we get closer to the start of VSTAR in May, we encourage you to keep making progress on your New Student Task List in your myPurdue portal.

For assistance activating your Purdue career account and other technology tips, visit Purdue's

IT resource

 for new students.

If you have any questions about Orientation Programs, please let us know! You can email us at

studentsucccess@purdue.edu

or call us at (765) 494-9328.

Stay up-to-date with all Orientation Programs announcements by checking your Purdue and personal email frequently.

Follow us @allaboardpurdue on

Facebook

,

Instagram

,

Twitter

, and

Tik Tok

. 

We look forward to welcoming you to Purdue this summer!