Healthcare Quality Improvement Certificate (Online)
Lead the change in healthcare. A graduate certificate in healthcare quality improvement empowers you to elevate healthcare systems. Advance your career as you implement changes to study processes, improve procedures and impact overall patient care. Learn crucial skills for your job today — from elevating quality of care through robust process improvement techniques through a healthcare lens.
Complete your healthcare operations certificate 100% online with 3 courses:
Data-Driven Decision Making in Healthcare

Transforming the Quality and Delivery of Healthcare
Information Powered Patient Care in the 21st Century
Accelerate your career in as little as nine months with in-depth exploration of process improvement methodology and health IT in the 21
st
century. You will earn nine credits for the graduate certificate, which can then be easily transferred to the 
Master of Healthcare Administration degree
.
Who Should Enroll?
Medical and Health Services Manager
Practice Managers
Healthcare Business Operations Managers
Risk Management Personnel
VA System Administrators
Quality Management Staff
Process Improvement Specialists
Quality Improvement Staff / Manager / Nurse
Key Program Takeaways
Identify the main components and issues of organizational, financing, and delivery of health services and health systems in the United States.
Demonstrate analytical and systems thinking to identify obstacles and opportunism in organizational processes and design.
Describe the legal and ethical basis of the policy process for improving healthcare services.
Analyze and improve organizational processes to increase job satisfaction for organization members plus improve quality of care and customer satisfaction.
Admissions
Admission decisions are based on individual experience and the applicant's fit with the program. To be considered for admission, students must submit a completed application, accompanied by the following items:
Professional resume
A bachelor's degree from a regionally accredited institution with a cumulative GPA of 3.0 or equivalent
Official transcripts from all universities attended, including transfer credits
Three letters of recommendation
A 500-word statement of purpose
Statement of diversity
Minimum of two years of work experience or enrollment in another graduate program
An application fee of $60 ($75 for international students)
For more information about applying, please visit the Purdue Graduate School website.


For applications deadlines, please visit the MHA admissions page.
Certificate Cost
Courses in the Healthcare Quality Improvement Certificate program are designed to teach you practical skills that can immediately be applied in the workforce. Our courses are constantly updated and taught by faculty who are industry experts with years of professional experience.
| | Indiana Residents | Out-of-state Residents |
| --- | --- | --- |
| Total cost per credit hour | $750 | $850 |
| Total credit hours | 9 | 9 |
| Total degree cost | $6,750 | $7,650 |
Healthcare Quality Improvement Courses
Earn your graduate certificate in Healthcare Quality Improvement and add a valuable credential to your resume by taking just three courses. You will earn nine credits, all of which can be transferred to the Master of Healthcare Administration degree.
Information Powered Patient Care in the 21st Century
Learn to identify and leverage the power of information technology to improve patient care. Upon completion of this course, you will be able to recognize the issues that led to the current state of health information technology (HIT) and the barriers that need to be overcome for HIT to be a positive agent for change in healthcare. You will also be able to apply the knowledge you gained to provide strategic vision and leadership regarding implementing HIT in a Critical Challenge.  Concepts of HL7, SNOMED, and NDC will also be covered.
Transforming the Quality and Delivery of Healthcare
Effective healthcare leaders understand that quality-improvement tools and methods must be at the heart of every healthcare organization. Whether it is the quality of clinical care and patient safety, driving out waste and excessive cost, or striving to deliver the most cost-effective care possible, quality improvement must be part of the skillset of every healthcare leader. This course teaches the principles of W. Edwards Deming's statistical process control to the six sigma and Toyota-style production models. Quality improvement is, and will continue to be, the yardstick by which outstanding healthcare organizations are measured. Students will complete an IHI Open School Certificate in this course.
Data-Driven Decision Making in Healthcare
This course will enhance your ability to conduct, supervise, and review health-related programs, procedures, and product research; based on fundamental concepts and pragmatic applications of epidemiology, biostatistics, decision analysis, and economics. An emphasis is placed on the critical review of professional reading to enhance your ability to process conflicting study results and correctly appraise published printed and electronic information. Upon completion of the course, you will be prepared to supervise and collaboratively undertake innovative economic evaluations of technology, case mix, service lines, and loss leaders/community benefits when confronted with the real-world constraints of time, data, and budget.
Job Opportunities in Healthcare Quality Improvement Management
Join the innovators who are transforming healthcare through cutting-edge quality improvement measures.
As the demand for healthcare services increases so does the need for qualified individuals who understand the process needs for all healthcare operations.
Per the Bureau of Labor Statistics, employment of medical and health services managers is projected to grow 32 percent from 2019 to 2029, much faster than the average for all occupations. As the large baby-boom generation ages and people remain active later in life, there should be increased demand for healthcare services. The median annual wage for medical and health services managers was $100,980 in May 2019.
Purdue's graduate-level Healthcare Quality Improvement Certificate prepares you for success in positions like: 
Director of Quality Management

Outpatient Quality Improvement Reviewer

Quality Improvement Project Manager

Quality Assurance Specialist

Process Improvement Specialist

Process Improvement/Quality Coordinator

Healthcare Project Manager 
Faculty
The Master of Health Administration and its graduate certificates are taught by leaders in the field of healthcare and is led by Program Director Cody Mullen, Ph.D.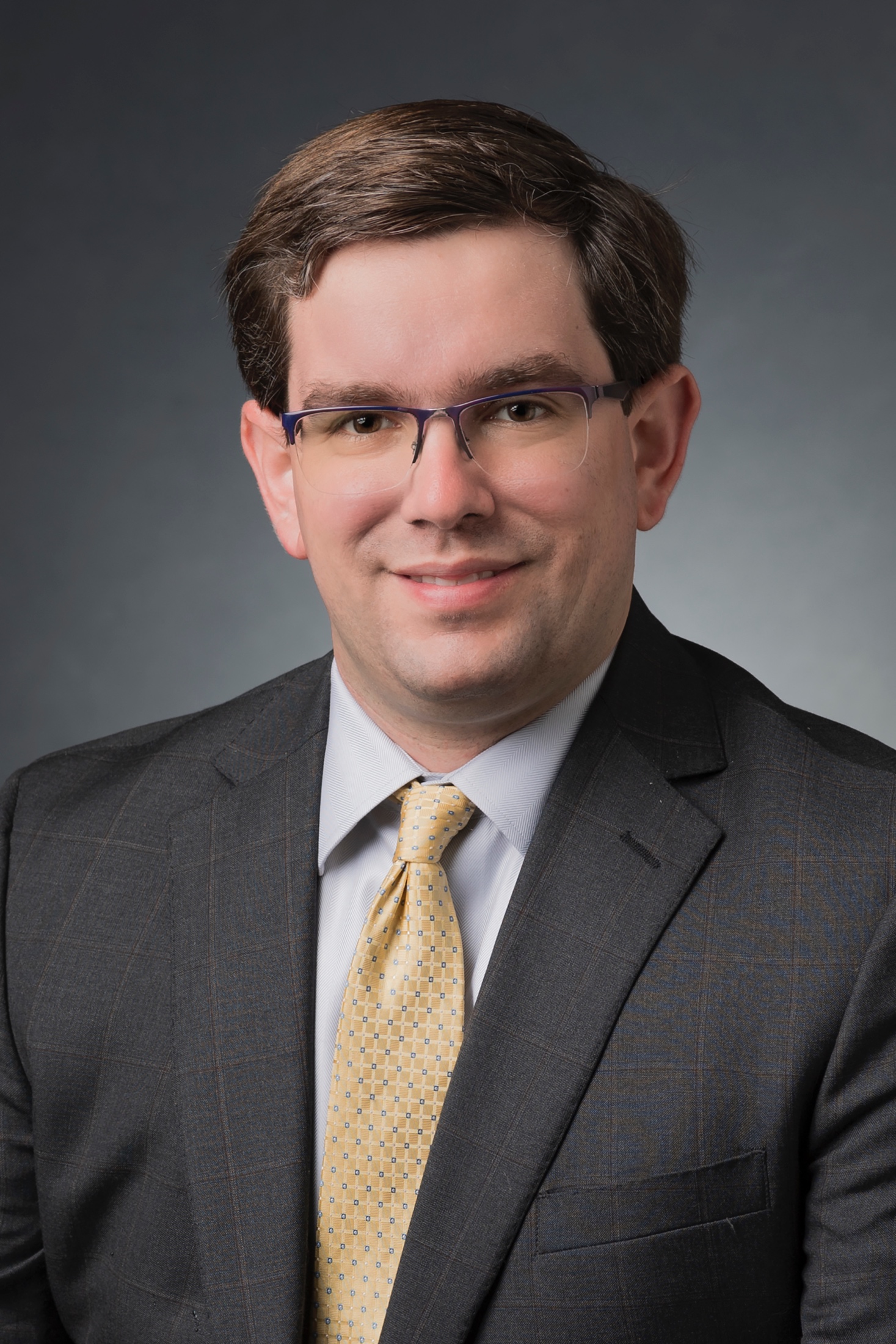 Dr. Cody Mullen, Ph.D.
Program Director, Master of Health Administration 
Clinical Associate Professor, College of Health and Human Sciences 
Research specialties:
Rural healthcare
Quality of care delivery
Advanced payment models
Office: Matthews Hall, Room 219B
Phone: (765) 494-8310
Email: cjmullen@purdue.edu
"The COVID-19 pandemic has prompted a recalibration of the country's healthcare system, its infrastructure and policies like never before. Healthcare administrators must keep pace with rapid advances in technology, patient care, and regulations. Purdue prepares professionals to navigate the complexities of this changing industry and lead organizations into the future."
To see a list of all department faculty, click here.
FAQs about Purdue's Healthcare Operations Certificate
Find answers to your questions about the 100% online Healthcare Quality Improvement Graduate Certificate.
What careers does this certificate prepare me for?
Among other positions, the Healthcare Quality Improvement Graduate Certificate prepares students to work in areas such as: quality assurance, care coordination, quality improvement and more.
Is it required to have work experience?
Yes, one to three years is requested for those applying to the Healthcare Quality Improvement certificate. The certificate is designed to start mid-way through the Master of Health Administration curriculum to learn skills focused on quality control and process improvements. Most students in the certificate program will be in the early to mid-stages of their career and have a general understanding of the structure and practices in the United States' healthcare system.
How do online classes work? Do I have to be at my computer at a specific time?
As a Purdue student, you will be taking classes in an online environment. Instructors provide materials, lectures, tests and assignments that can be accessed at any time. Your lectures are not time-restricted, meaning you don't need to be logged in to view your course materials at a specific time. However, course activities, assignments and exams must be completed by their respective due dates. You will need to view course lectures regularly to keep current. In addition to course lectures, you will have the option to participate in office hours to engage with faculty as needed.
How much time should I plan to spend on the program each week?
Students should expect a time commitment of approximately 15 hours per week.
How will I be graded?
Students are graded based on their performance in class. The courses we offer online will have various methods for grading depending on the specific requirements for a given class. Students can expect to experience any combination of homework, graded exam, final project, group work or graded reports.
Purdue Grading Scale​
.
Can I count the graduate certificate towards the Master of Health Administration?
Yes, students who complete the Healthcare Quality Improvement graduate certificate can count the credits toward the
Master of Health Administration
 (MHA). If currently admitted for the MHA certificate, the student will have to complete an additional application and pay an additional application fee to enroll into the MHA degree.
What will the certificate say?
Post-Baccalaureate Certificate in Healthcare Quality Improvement
Is there financial aid available for this program?
Federal financial aid is not available for certificate programs. Please talk to a financial aid advisor about other options.
What is the frequency of starts for this program?
There are three starts for this program – fall, spring and summer.