Healthcare Operations Certificate (Online)
Elevate your career and the healthcare systems of your community with Purdue's Healthcare Operations Certificate. These courses empower you for success in healthcare finance and business. Learn about everything from accounting practices to capital infrastructure through a healthcare lens. 
Complete your Healthcare Operations Certificate 100% online with 3 courses:
Financial Management of Healthcare Systems

Healthcare Accounting and Reimbursement

Managing Complex Healthcare Operations 
Accelerate your career with in-depth exploration in healthcare finance, healthcare accounting and operations management. You will earn nine credits, which can be transferred to
the Master of Healthcare Administration degree
.
Who Should Enroll?
Practice Managers

Nursing Home Administrators

Business Operations Managers

Business Development Managers

Financial Analysts
Key Program Takeaways
Identify the main components and issues of organizational, financing, and delivery of health services and health systems in the United States.

Learn to conduct a needs assessment to inform decisions and execute changes in healthcare organizational structures and processes. 

Create financial roadmaps by interpreting and communicating financial and accounting information, developing and evaluating program budgets, and strategic investment in long-term improvements.
Admissions
Admission decisions are based on individual experience and the applicant's fit with the program. To be considered for admission, students must submit a completed application, accompanied by the following items:
Professional resume

A bachelor's degree from a regionally accredited institution with a cumulative GPA of 3.0 or equivalent

Official transcripts from all universities attended, including transfer credits

Three letters of recommendation

A 500-word statement of purpose

Statement of diversity

An application fee of $60 ($75 for international students)
For more information about applying, please visit the Purdue Graduate School website.

For applications deadlines, please visit the MHA admissions page.
Certificate Cost
Courses in the Healthcare Operations Certificate program are designed to teach you specific skills for the workplace. Our courses are constantly updated and taught by faculty who are industry experts and pace-oriented.
| | Indiana Residents | Out-of-state Residents |
| --- | --- | --- |
| Total cost per credit hour | $750 | $850 |
| Total credit hours | 9 | 9 |
| Total degree cost | $6,750 | $7,650 |
Healthcare Operations Courses
With Purdue University's online certificate in healthcare operations, you take just three courses to earn your certificate. You will earn nine credits, which can be transferred to the Master's of Healthcare Administration degree. 
Financial Management of Healthcare Systems: 
Further your financial management skills with an emphasis in healthcare organizations, payment systems, financing and investment decisions, financial planning, analysis and control. Students will use a variety of analytical procedures to assess the financial condition and performance in healthcare organizations. 
Topics include:
Third-party payer system

Time value of money

Financial risk management and required return

Debt, equity and lease financing

Cost of capital and capital structure

Capital budgeting and risk analysis

Financial condition analysis and forecasting

Working capital management

Capitation

Risk sharing

Pay for performance

Sources of financing

The important role played by real estate investment trusts and entities 

Consumer-directed health plans.
Healthcare Accounting and Reimbursement: 
The Healthcare Accounting and Reimbursement course focuses on financial statements to evaluate the performance of an organization and assess its financial position. This course acts as an introduction to accounting, budgeting and financial reporting techniques commonly used in the healthcare and not-for-profit environment. 
Emphasis is placed on enabling students to become comfortable with financial analysis, budgets and commonly used financial terminology so they can effectively address financial matters they will encounter in leadership roles in healthcare and not-for-profit organizations.
Managing Complex Healthcare Operations: 
Become familiar with the production processes, service systems and quantitative analysis of problems arising in the management of operations. We consider key performance measures of operations (productivity, flexibility, quality and response time) as well as important concepts in the planning, design, control and improvement of processes in healthcare contexts along these dimensions. 
For this course, students will also learn ways to conduct operations management through data analytics. Students will also examine the "back of house" operations including logistics, precision medicine, telemedicine, genomics and the changing landscape.
Career Opportunities in Healthcare Operations Management
Continue to grow your healthcare operations career.
As the demand for healthcare services increases so does the need for qualified individuals who understand the business aspects of the field. According to the Bureau of Labor Statistics, job opportunities could grow as much as 17 percent between 2020 and 2030, which is much faster than the average for all occupations. Nationwide, the average income for financial managers is $134,180 per year. 
Purdue's graduate-level Healthcare Operations Certificate prepares you for success in positions like:
Business Development

Finance Manager at Hospitals and Clinics

Hospital or Nursing Home Administrator

Leader in Medical Device Manufacturing

Position in Insurance

Position in Pharmaceuticals

Chief Financial Officer 

Director of Healthcare IT
Faculty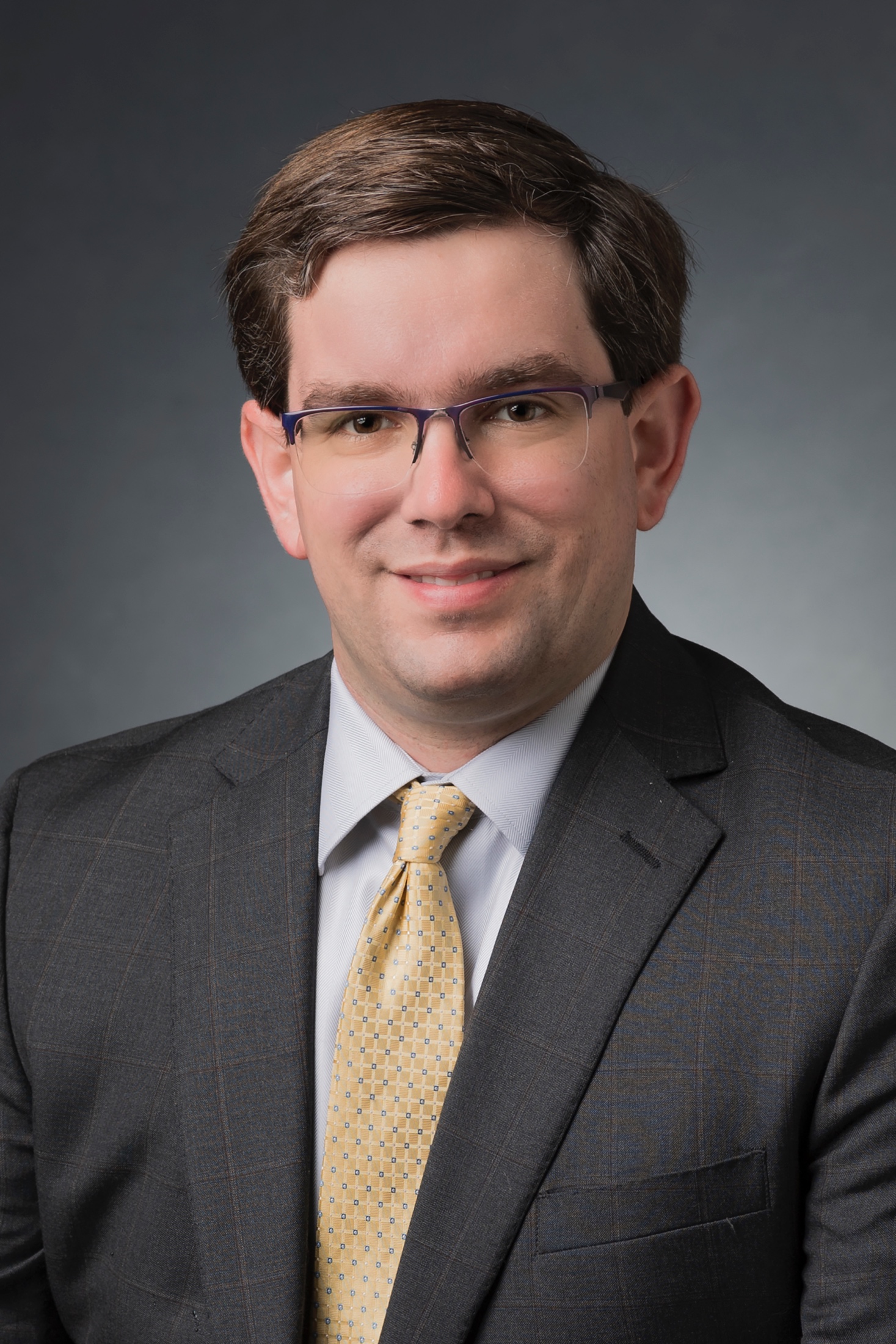 Dr. Cody Mullen, Ph.D.
Program Director, Master of Health Administration 
Clinical Associate Professor, College of Health and Human Sciences 
Office: Matthews Hall, Room 219B
Phone: (765) 494-8310
Email: cjmullen@purdue.edu
To see a list of all department faculty, click here.
FAQs about Purdue's Healthcare Operations Certificate
Find answers to your questions about the 100% online Healthcare Operations Graduate Certificate.
What careers does this certificate prepare me for?
Among other positions, the Healthcare Operations Graduate Certificate prepares students to work in areas such as: hospital or clinic finance, hospital administration, business development, practice management, insurance, pharmaceutical or medical device manufacturing, nursing home administration and more.
Is it required to have work experience?
Yes, one to three years is requested for those applying to the Healthcare Operations Graduate Certificate. The certificate is designed to start mid-way through the Master of Health Administration curriculum to learn skills focused around leadership. The majority of students in the certificate program will be in the early to mid-stages of their career and have a general understanding of the structure and practices in the United States' healthcare system.
How do online classes work? Do I have to be at my computer at a specific time?
As a Purdue student, you will be taking classes in an online environment. Instructors provide materials, lectures, tests and assignments that can be accessed at any time. Your lectures are not time-restricted, meaning you don't need to be logged in to view your course materials at a specific time. However, all of your course activities, assignments and exams must be completed by their respective due dates. You will need to view course lectures regularly to keep current. In addition to course lectures, you will have the option to participate in office hours to engage with faculty as needed. 
How much time should I plan to spend on the program each week?
Students should expect a time commitment of approximately 15 - 20 hours per week.
How will I be graded?
Students are graded based on their performance in class. The courses we offer online will have various methods for grading depending on the specific requirements for a given class. Students can expect to experience any combination of homework, graded exam, final project, group work or graded reports.

Purdue Grading Scale​

.
Can I count the graduate certificate towards the Master of Health Administration?
Yes, students who complete the Healthcare Operations Graduate Certificate can count the credits toward the

Master of Health Administration

. If currently admitted for the MHA certificate, the student will have to complete an additional application and pay an additional application fee.
What will the certificate say?
Post-Baccalaureate Certificate in Healthcare Operations
Is there financial aid available for this program?
Federal financial aid is not available for certificate programs. Talk to a financial aid advisor about other options.
What is the frequency of starts for this program?
There are three starts for this program - fall, spring and summer.